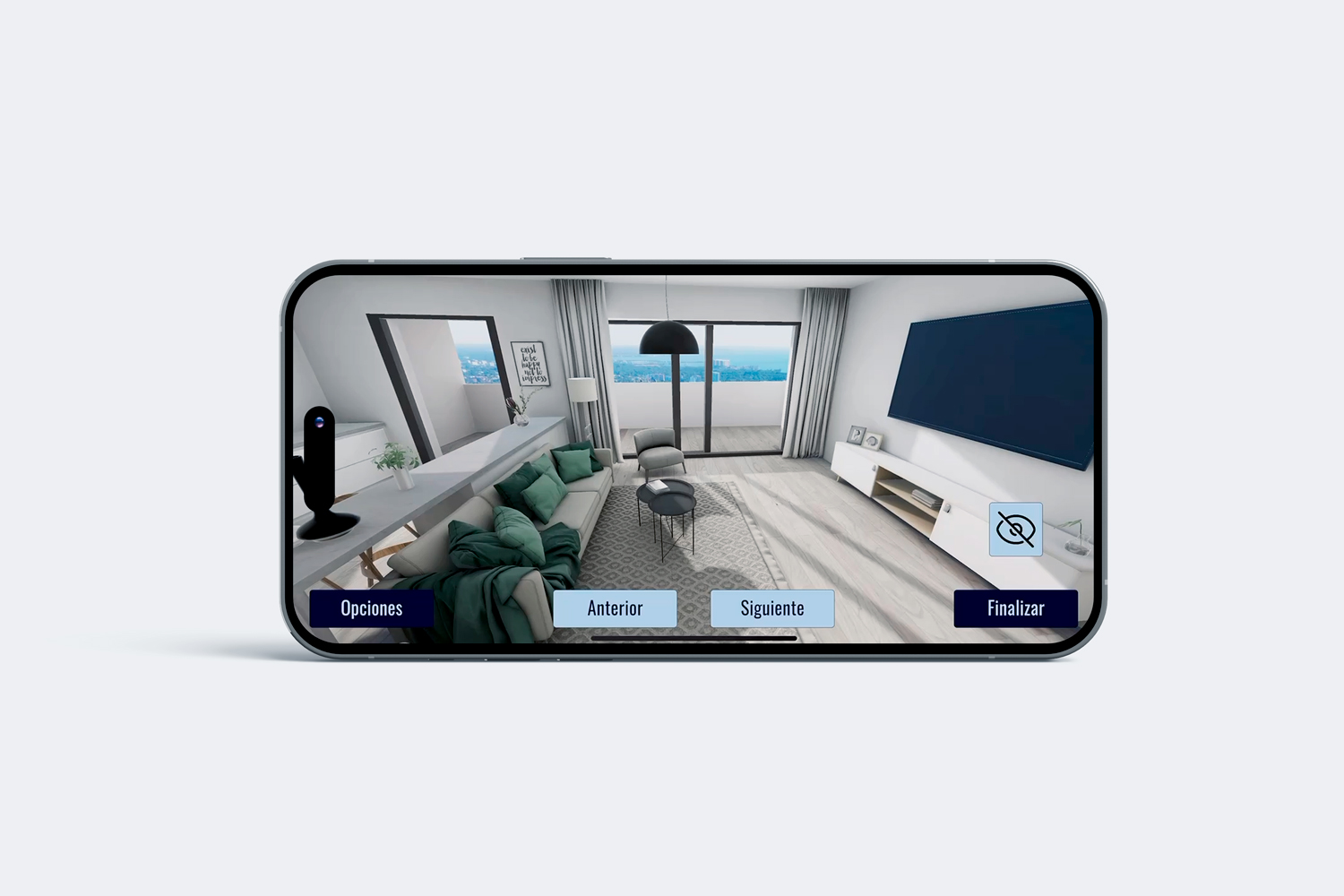 Virtual Housing
2021 December
Virtual Housing stands as a revolutionary application developed for a housing promoter with a clear objective: to optimize the process of purchasing and personalizing new construction homes. Available for iOS, Android, and web, this application enables buyers to visualize their future homes even before they are built, eliminating the need for a show home and saving time and effort on unnecessary visits.
A key feature of Virtual Housing is the ability to customize the final finishes of the home and the complete furnishings of the bathrooms. Owners can select from the comfort of their homes options such as floor types, fixtures, faucets, wall finishes, tiles, and more. This selection is sent directly to the materials provider, streamlining and simplifying the customization process.
The greatest challenge in developing Virtual Housing was achieving high-quality visual fidelity without compromising performance on devices of different ranges. Through the use of optimized 3D elements and advanced rendering technologies, such as occlusion culling, I was able to run the 3D engine on low-end mobile devices without sacrificing the visual quality required by the project.
Virtual Housing is an innovative solution that transforms the experience of purchasing and personalizing new homes, allowing owners to quickly and easily see and adjust the details of their future homes. Discover how Virtual Housing can revolutionize the home buying and personalization process, and how my experience in application development can help take your projects to the next level.
tech stack
Contact
Sound like a fit?
Write me to learn more about my services and how we can work to create something similar and exceptional.
Drop me an email